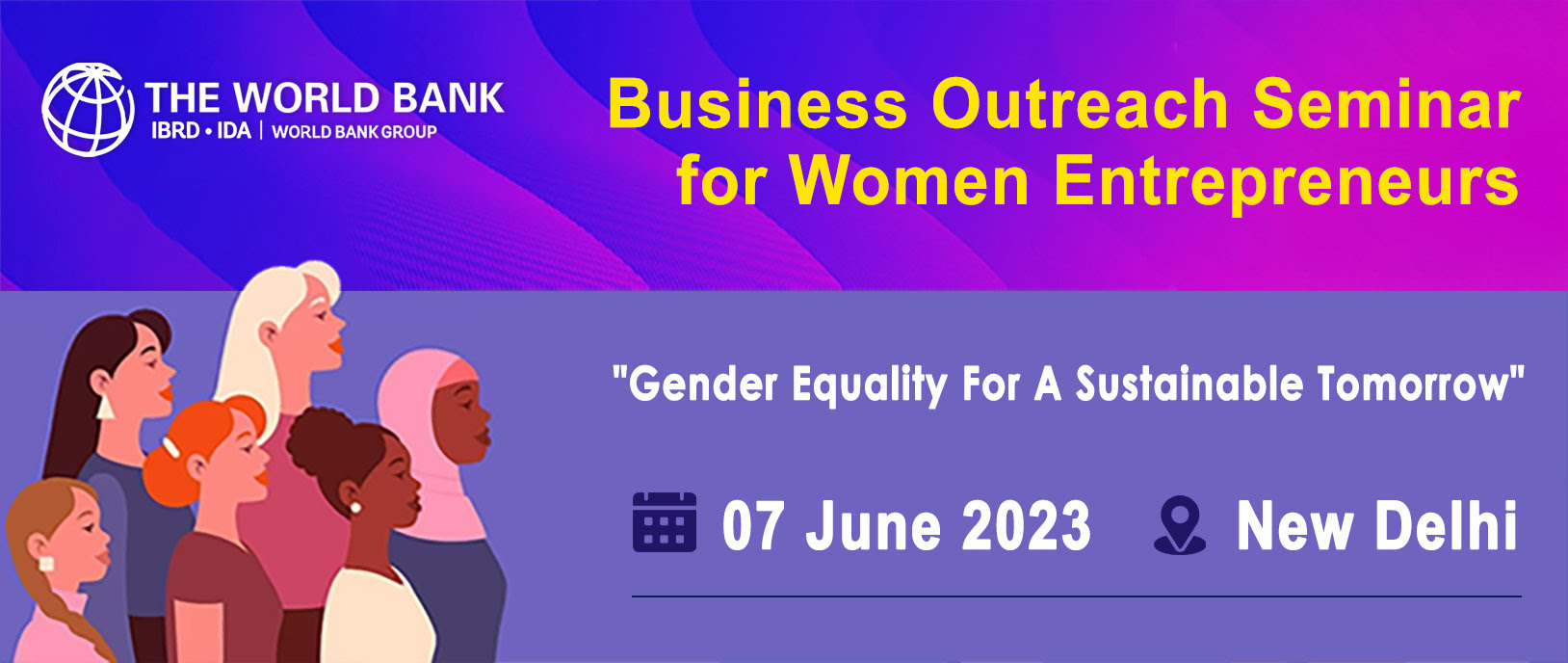 The World Bank (www.worldbank.org) is the largest Multilateral Development Bank (MDB), which provided financing to the tune of US$ 105 Billion during 2022. In addition, the World Bank also contributes to generation of knowledge in the form of research, studies, reports etc. Public Procurement is one of the focus areas for the World Bank as countries across the world spend up to 20% of their GDP through public procurement, which directly impacts development in these countries.
India is the largest Client of the World Bank with government borrowing about US$ 5 Billion (about Rs. 41,000 Crore) each year. A large percentage of this amount is used for the procurement of goods, works & services for projects implemented by various government departments and agencies. These goods work and services are supplied by Private Sector including women-owned businesses. Women-owned businesses can either directly participate as bidder, or they may work as sub-contractor/supplier to the main Contractor. 
Please see more details about our operations in India at: https://www.worldbank.org/en/country/india
With the above background, the World Bank is organizing above Seminar on 7th June 2023 at New Delhi. 
The objectives of this Seminar are:
Making aware the women-owned businesses of the business potential in World Bank-financed projects (primarily in India but also in other countries)
Building their capacity in submission of responsive bids if they wish to participate in World Bank-funded tenders.
The Participation in this Seminar is Entirely FREE.
However, the participants will be required to make their travel and accommodation arrangements.
If you are a women entrepreneur and interested in participating in this Seminar, hit the below button.